Microsoft hasn't been launching mobile phone for two years.
Although there are other manufacturers in producing mobile phones carrying with Windows Mobile operating system (such as HP), but Microsoft's own flagship store has never updated since 2015.
Microsoft's Current CEO Said They Never Leave
Last week, Microsoft had released the fire new Windows system together with new laptop, in order to against Apple and Google positively at traditional laptops and educational market. But surely Microsoft is very clear: They don't have strong enough smartphone platform to compete with the iPhone and Android, what more, they has always been the lack of mobile internet.
It was reported that Windows phone had been already announced "Countdown to death", but Microsoft does not seem to give up the mobile phone market yet.
Earlier on November in last year, Microsoft's current CEO Sateya Nadela said in an interview with Australian media, Microsoft planned to launch an totally different mobile phone in 2017: "we would still be in the mobile market, but certainly not the same as industry leaders as now, we're going to do a unique ultimate mobile devices".
Last week, Nadela talked about the unique ultimate mobile they are doing again in a interview, "I'm sure we will keep doing mobile phone as you say we won't, but what they look like is not the same as smartphone in market now."
Can Windows Phone Brings Sparks to Competitors?
Today, Windows 10 Mobile system has two most attracting advantages of Windows:One is its excellent interactive interface—simple and commercial, without the those extra special effects animation on iOS and Android; other is Continuum function, which could be as a small computer: it could be a phone when you're at outside, back home you can be also connected it with the display monitor and the keyboard, to use as a traditional computer just it equally likely.
In the following Windows 8, Microsoft made a bid change in interact between desktop and mobile devices with a large-scale re-design, after that, it added intelligent voice assistant Cortana in order to against Siri in Apple in the following Windows 8.1. in 2015, Microsoft launched the media Continuum called the killer feature by the media, with this feature users can use mobile phones to access PC-like experiences.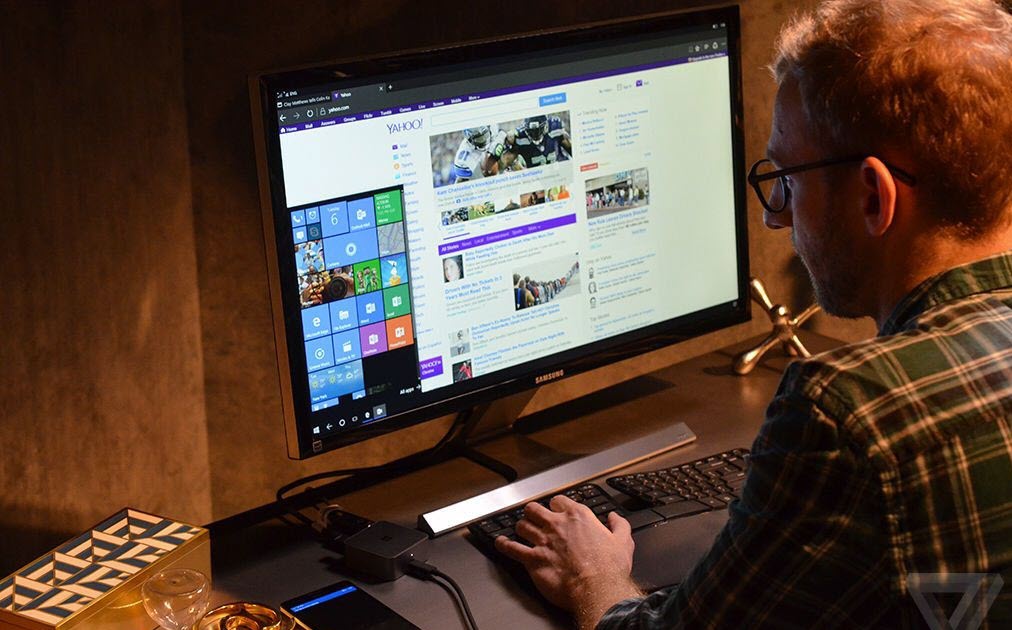 Unfortunately, the windows phone, known as "the world's third largest mobile operating system" had not brought any bit of pressure to the two top competitors on market at all, not to say become a big fish on smartphone markets.
What sparks could Microsoft bring into the mobile market through two top competitors? All we can do is waiting…