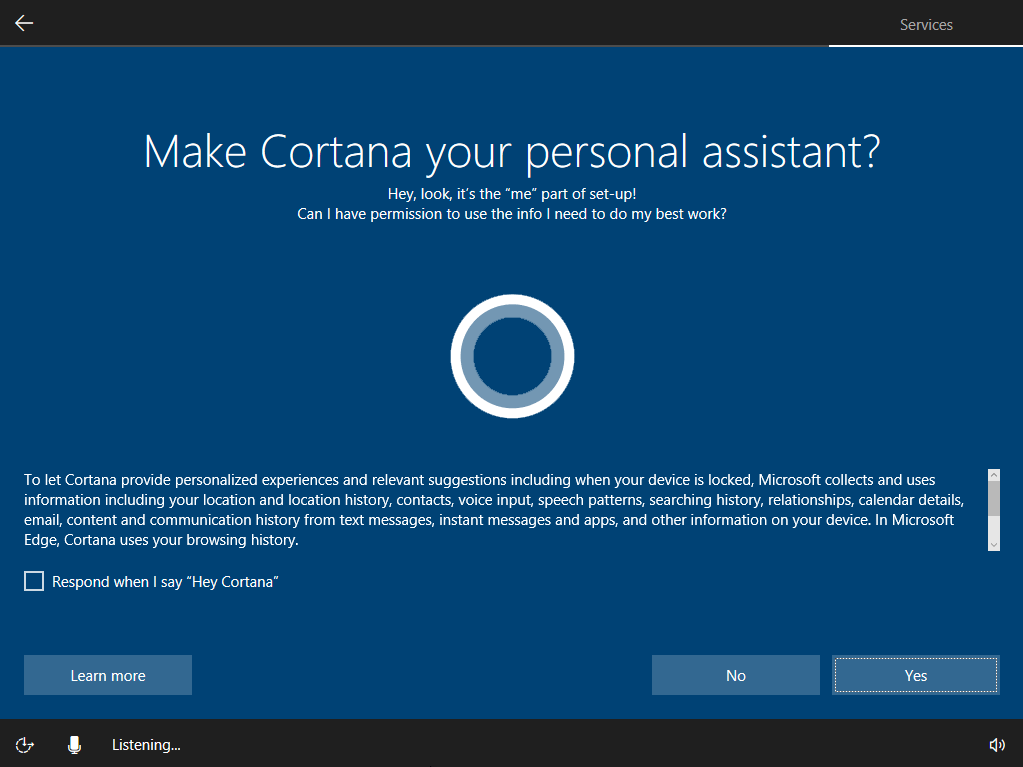 Today, the Windows 10 Creators Update is rolled out and available to be downloaded and updated on the users' Windows 10 computer.
This time, the Windows 10 Creators Update "codenamed Redstone 2" bring a series of new features, such as allow people to set up system via Cortana voice commands, Night Light settings, Game Mode and Game Settings and Microsoft Edge Improvements, among with Cortana voice commands is one of the highlight for the new version of Windows 10.
Yusuf Mehdi, corporate vice president, keyboard Windows, and Devices Group said before "…the Creators Update, will begin to roll out on April 11. The Creators Update is designed to spark and unleash creativity, bringing 3D and mixed reality to everyone and enabling every gamer to be a broadcaster. Beyond creativity, it brings new features to Microsoft Edge, additional security capabilities and privacy tools, and so much more."
So how to use Cortana voice commands on Windows 10
What can these Cortana voice commands do for the computer system, with this new feature, people can choose to turn off or reboot computer, put it to sleep, connect to Wi-Fi network, sign-in Microsoft account and raise or lower the system volume. In this way, people can free their hands from the traditional keyboard and control the computer with voice commands.