There is always an inquiry window to ask you weather to accept the push of popup message when surfing some main websites on Safari. Though, you can easily choose refuse, and keep on reading, but do you feel annoyed when repeatedly doing the same operation to decline the popup message?
Now, we like to say about how to disable popup window push in websites on Safari, if you are also troubled by the problem, it might be good to consult.
Step 1: Open the Safari browser in macOS system, and easily click"Safari" in the menu bar, nest select Preferences.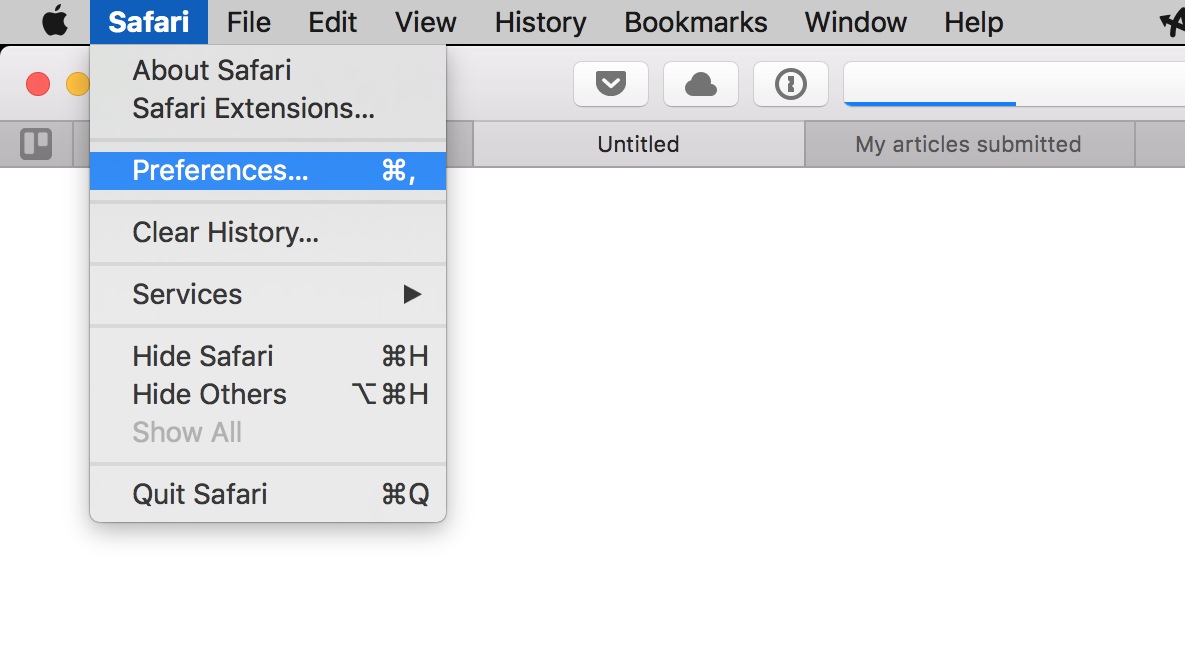 Step 2: Click on the "Notifications" tab
Step 3: Uncheck the "Allow websites to ask for permission to send push notifications" option from the bottom. If you have checked already, please cancel it.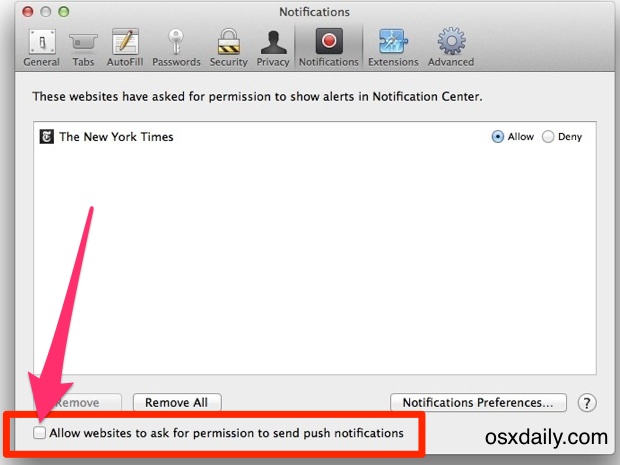 By doing this, it will surely stop the popups that ask you to enable Push Notifications for a website, and you won't to see that annoying popups.
Step 4: If you have already subscribed to some sites that you want to disable, click on the "Remove All" button to realize.
By doing these steps, you are surely avoiding the annoying message popup from the website, thus, gives you a wonderful and cleaning environment to surf internet.

Posted by: Admin on May 9, 2017 Category: Mac How-to Guides

Tags: Disable the Popup Message Push, Popup Message, Popup Message Push, Safari, tips

previous - next