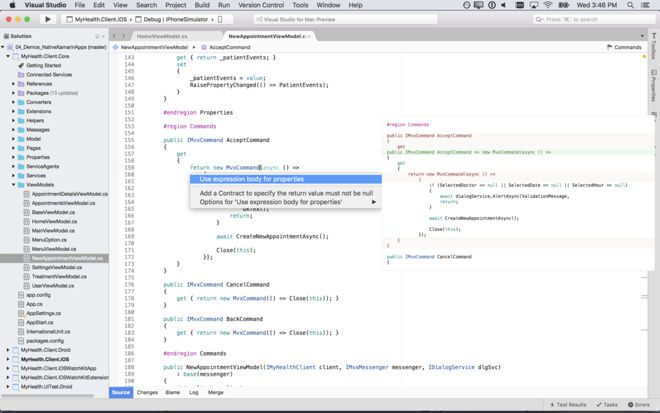 On Wednesday, Microsoft announced they will release the finished Visual Studio for Mac, bringing the development suite out of a months-long preview period, which means not only Windows can use this program but the Mac users can, too.
A Cross-Platform Software Development Company
Thanks to integration with Xamarin, a cross-platform software development company that Microsoft acquired last year, the Mac users can have an experience to use Visual Studio in their computer now. In fact, Microsoft have tried to break down the bound in programs/software between Windows and macOS, Visual Studio for Mac is a good start for those people who have been eager to break this limit.
After spending months in preview, Microsoft finally is officially launching its Visual Studio coding platform for the Mac. Visual Studio allows developers to code applications using Microsoft's integrated development environment (IDE) on Apple's macOS platform, which they can sync across both Windows and Mac devices.
What You Can Do with Visual Studio for Mac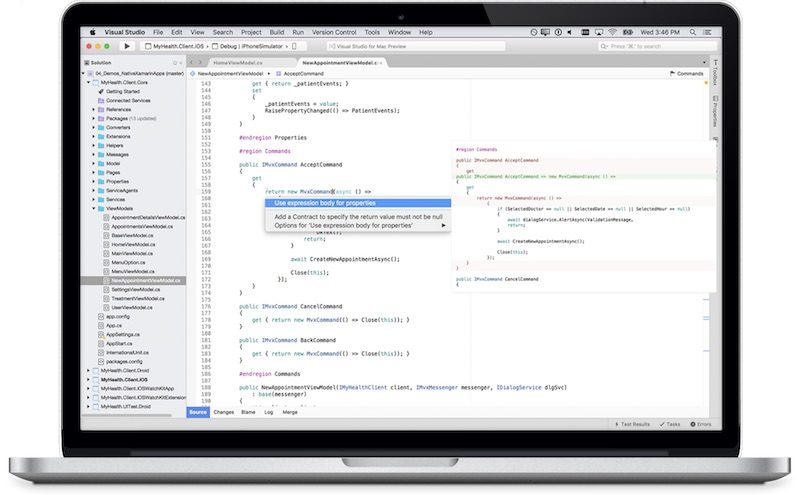 Use Visual Studio 2017 for Mac can apply to develop the applications of Android, macOS, iOS, tvOS, watchOS, Web and iCloud. It can quick coding, easy debugging and diagnosis, timely tested, and safely published. Use cross-platform applications in xamarin.forms can share UI code base on XAML between Android, iOS and macOS without restrictions on access to the features of this machine.

There are three different versions of Visual Studio for Mac that users can download, which includes Visual Studio Community, Visual Studio Professional, and Visual Studio Enterprise. Microsoft markets Community saved as free, but "fully-featured," IDE for students and individual developers.

For breakdown of the differences between each Visual Studio subscription, including individual licenses, check out the app's new website to get more details. All of the core Visual Studio for Mac downloads are free, but you might have to pay with professional version.

Posted by: Admin on May 16, 2017 Category: Mac News

Tags: Mac user, Microsoft, Visual Studio, Visual Studio for Mac

previous - next