Microsoft today released a new update for its Edge for iOS preview users. This new update version 42.1 comes with a couple of minor improvements, including new HUB design, adding the developer options menu and some bugs reparation.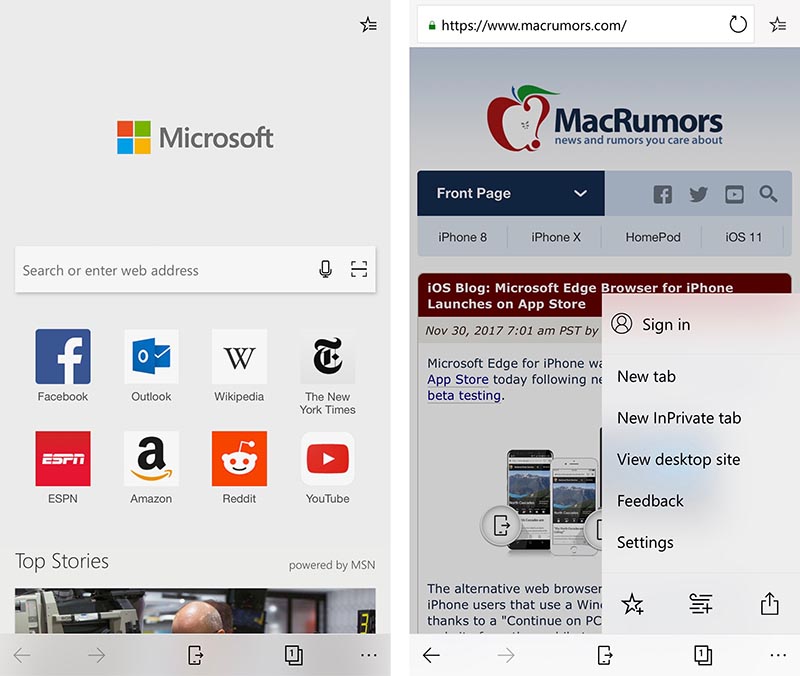 Microsoft to get Edge popular among users and increase its market share had released the browser on rival platforms iOS and Android last year.
First, Microsoft has introduced an improved Hub design. Second, when you press command key on the keyboard attached to an iPad, available shortcut keys will be displayed. As always, this update also includes performance improvements.
In the test beta, users of iPad can check the shortcuts keys by pressing Command in the keyboard. Now uses are now capable to see icons for favorites, reading lists, bookmarks, and history in Hub are moved from the top of the screen to the bottom, aiming at easier to find for all users.
In terms of new Setting menu for developers, push down this button to can access to a subset of the options, including pull refresh, feedback form, display the theme Settings and enable or disable the timeline Settings, and so on.
The update is available for Android and iPhones, but you may need to join the TestFlight program to download Microsoft Edge beta on iPad. Microsoft would be rolling out the new features introduced in the beta app to the stable version of the app after successful testing in the coming days or weeks.