Known to most people, Microsoft has value their own Edge browser, several important updates have been made with the Edge browser in the past. Now the Edge browser has come a long way and has reached a good level. However, Microsoft wasn't satisfied with that, lately, the company announced how the Edge browser was running and said it was 22 percent faster than Chrome.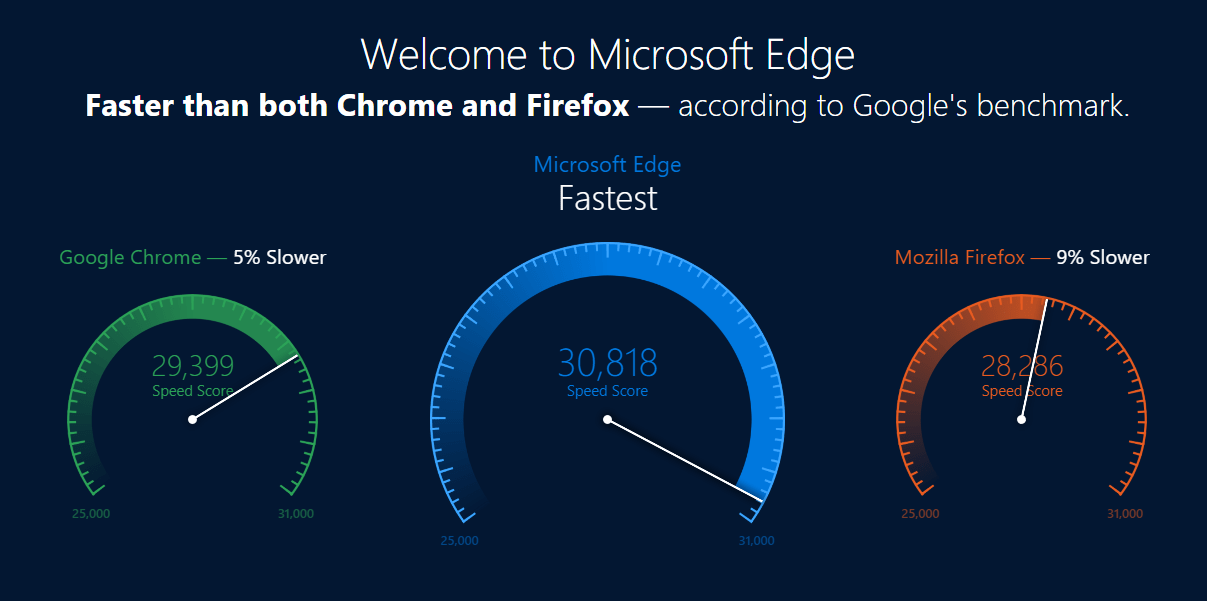 Microsoft has kicked off 2018 with two new ads promoting Windows 10 Edge's battery efficiency and speed compared with Google Chrome. It's a New Year and Microsoft wants its Windows 10 users to give Edge a chance, rather than merely using the browser to install Chrome. Microsoft published the two new ads on New Year's Eve, pitting Edge against Chrome, the world's most popular browser.
Microsoft Edge is 22% Faster than Google Chrome? Is it true?
This has raised questions in many medias and reports, Microsoft is using the Jetstream 1.1 browser JavaScript as benchmark test, after repeated testing, found that the Edge browser did really well.
This test doesn't mean much to users, though, because it's from 2015. So, to get a closer look at the actual user experience, the external media conducted the Speedometer 2.0 as benchmark. Unfortunately, in the end, the Edge browser is slower than Chrome or Firefox in both high-end and mid-tier configurations.