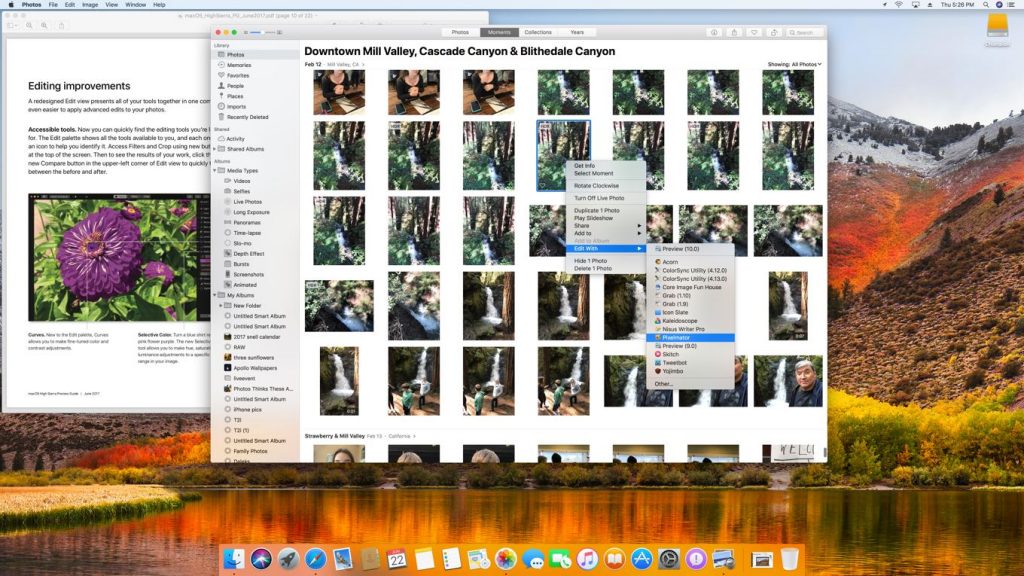 Apple just released the first public beta for MacOS High Sierra on Thursday, many of the biggest changes to the software are ones you can't easily recognize, but it is surely that many new features have been updated into Photo app in macOS High Sierra.
That's because Apple spent more time on improving core technologies and performance than on flashy new features. Apple did pay particular attention to its Photos app, which is getting a ton of upgrades with High Sierra.
New Features in Photo for macOS High Sierra
As a photo fan, I think you're ready and looking forward to learn more new changes in Photo to better manage. In last post, we have introduced the favorite new Photo features in MacOS High Sierra include expanded sidebar, better organization, new Photo editing tool (Curves and Selective Color) and revamped filters, in this page, we will continue to list more new features that will certainly influence Photo when using, keep reading to learn more.
Live Photos editing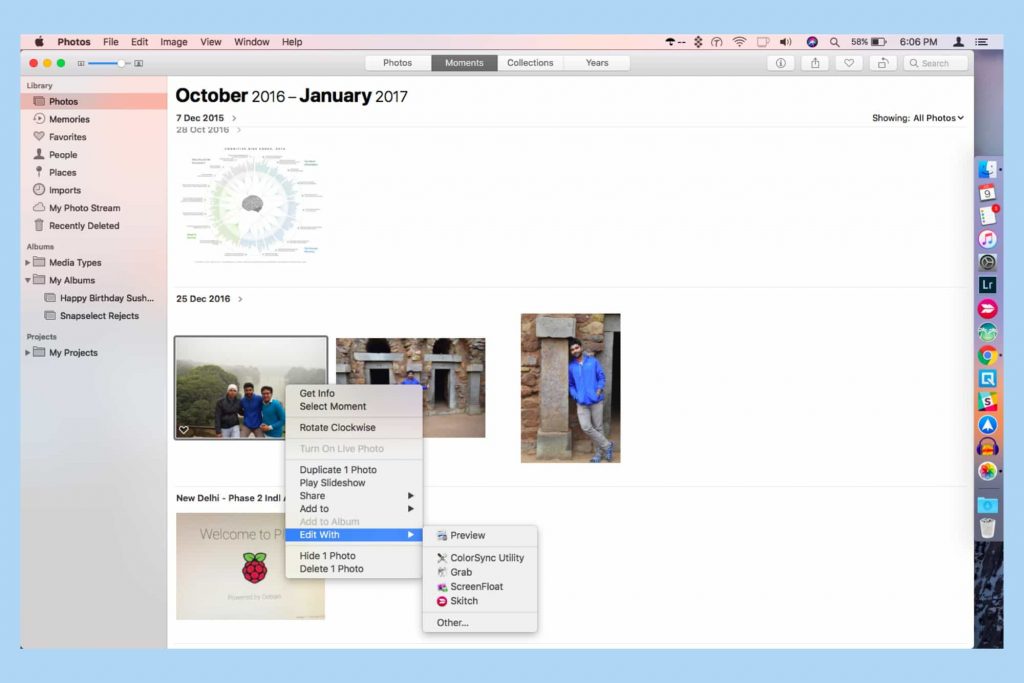 Speaking of Live Photos, you can now edit Live Photos on your desktop with Photos much the same way as you can with iOS 11. A few new effects are brought to iOS 11, and even in High Sierra, Apple hasn't forgotten to upgrade the editing feature in Live Photos.
The Loop effect puts the Live Photo in an infinite loop. The Bounce effect plays the action backward and forward. The Long Exposure effect blurs the moving parts of the image while keeping the still parts the same.
Take a detailed example to show how useful of these added editing features to take blurred water flowing and extended light trails: usually it needs a DSLR or a manual camera app along with a tripod. But, after having Live Photos' Long Exposure effect, you can achieve a similar look without any additional equipment.
Users can trim or mute the clips. Also, there's an option to select a cover photo for each Live Photo.
Works great with third‑party apps.
Photo apps on Mac can now be better integrated with third-party application tools. For example, you can now open a picture from third-party editing applications directly from Photos and the edits made in it can be synced seamlessly with the Photos app. now this new feature is supporting Adobe Photoshop and Pixelmator. To achieve the above mention, all you need to do is just right-click the image and share it with Photoshop or Pixelmator.
It also supports for third-party project extensions to help you access publishing and printing services like Animoto, ifolor, Shutterfly, WhiteWall and Wix, right within the Photos app.
Other features and improvements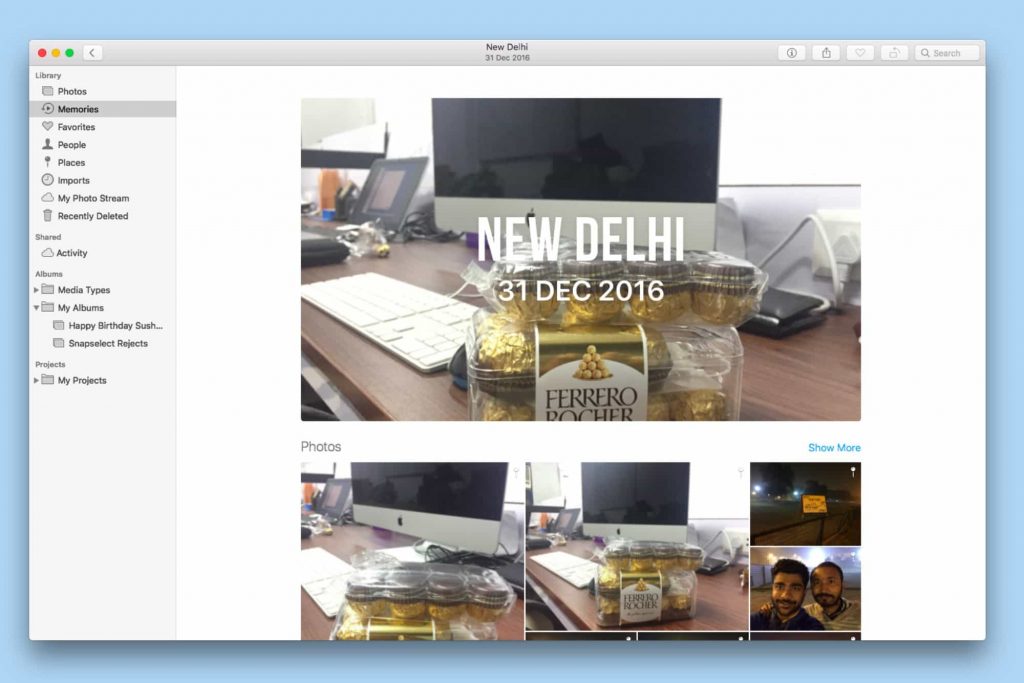 The Memories feature introduced in iOS 10 and macOS Sierra automatically curates the best pictures from your library and then displays them as slideshows. In High Sierra, the Photos app gains more intelligent categories like babies, weddings and birthdays in an effort to showcase even more personal moments.
Mac Photo is getting better and better
Tracing the history of Photo app development, Apple removed iPhoto and Aperture in 2014, whic were the most popular and welcomed by users at that time with the launch of OS X Yosemite operating system, and with the new replacement of brand-new Photo for Mac was born. A lot of users got upset about missing features like the star-rating system and geotagging photos. Since then, Photos has improved in many aspects by Apple, but the lack of such beloved features shows that Apple's app still has a long way to go.

After all, Photo app in brand-new macOS High Sierra has great improvements. It's a great step forward in photo management and basic editing. Do you like the improvements in new Photo? Just feel free to leave your comment.

Posted by: Admin on August 1, 2017 Category: Mac News

Tags: Apple, Live Photos, macOS High Sierra, Photo for macOS High Sierra

previous - next