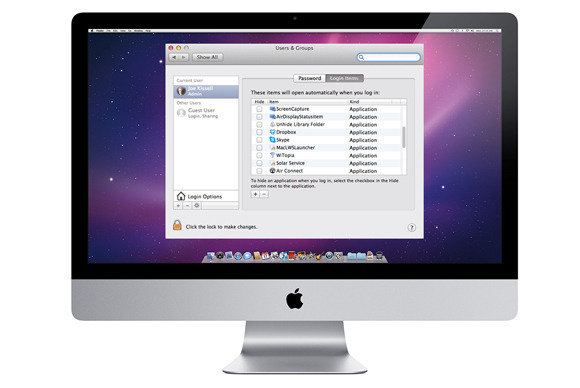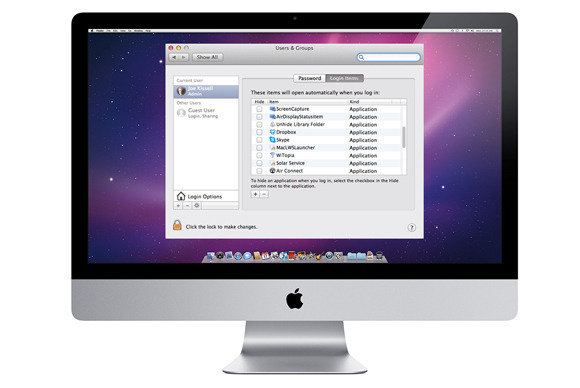 Why is your Mac running slower and slower? Inevitably, your Mac is becoming older and older, and together with its performance. In fact, that's quite normal occurred in life, no matter Windows or Mac Book, computer all have the same issue of performance, all we can do is to rescue maturing as much as possible, even though some of problem can be solved by simple clicking. Catch up this article, it will tell you the answer. Similarly, here are four quick tips for those want to make your Mac run faster.
1.Stop Software From Launching Automatically.
Stopping this from happening isn't difficult: from the start menu to select "Apple" icon, select the "System Preferences" option to open window. From the Users & Groups (or Accounts) window, and then switch to the Login Items tab. If there's anything in the list that appears which you don't want to launch at all in front of you then select it and click the minus "-" button.
Note: in this process, it will slow down for sure if there are plenty of applications are launching at startup, but how many do you actually need in the list? For another, you might ignore about the hidden application because you don't know it is running back of your sight. So it is a better way to speed up if you can always manually launch them when you need to and benefit from more memory when you don't.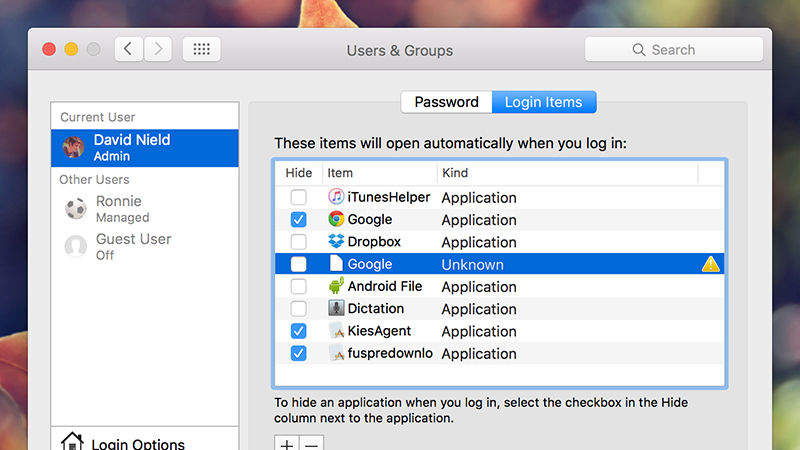 2.Delete the Useless Applications
Most people usually download plenty of applications stored in Mac in case would have used these "useful" applications someday, day by day, there are always users forget to use them, more importantly, some of them are running secretly hidden of your Mac.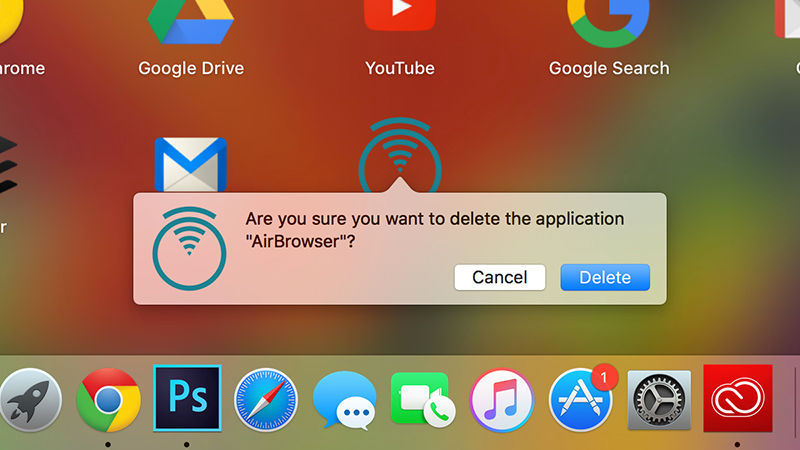 That's the part reasons why your Mac's speed is dragging down. On the other hand, part of users get the point of download applications, they only download the parts they would use in the future, so I guess all you can do with highly efficiency to delete the unwanted programs, don't forget its Login Items and associated folders and files all together, get OXS Uninstaller to help you remove unwanted app for complete.
3.Terminal Clean your Mac's hard drive and Trash
Sometimes, all your Mac Book needs a data clean-up. Years by years, you've probably cluttered your Mac with files and applications with no longer used or needed.  Too much registration Information  saved in your computer may not a good thing as you think, the hacker will use the traces to catch your personal information, so you better have a systematic cleaning regularly.
moreover, you'd better have a fully inspection and clean to your  hard drive, try to optimize storage and release the space on your Mac as follow:
Click Apple icon in start menu >> select "about this Mac">>Storage>>Macintosh HD>>manage…>>choose one target>> complete.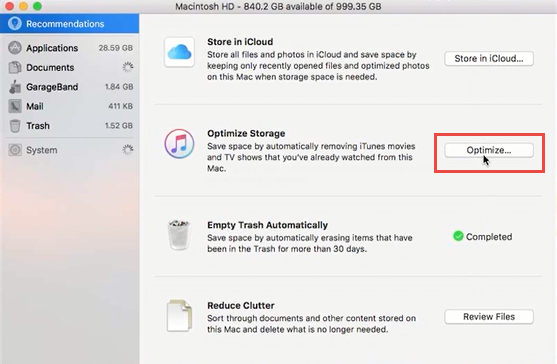 4.Catch Timely Update of Your Mac for Recent Version
Please be noticed to get update of your Mac timely, the Apple Company would release the new version of Mac, and it always works in some field. No matter in speed up machine, or in order to fix the bugs left by the last version. It is always making sense that you should get a totally new version for your Mac. So next time, don't forget update your Mac in system reminder.
If you are certainly want to speed up your Mac and cherish your Mac, try the simple 4 tips above to show how you love your Mac. Wish this page can help your problem, more details are updating…