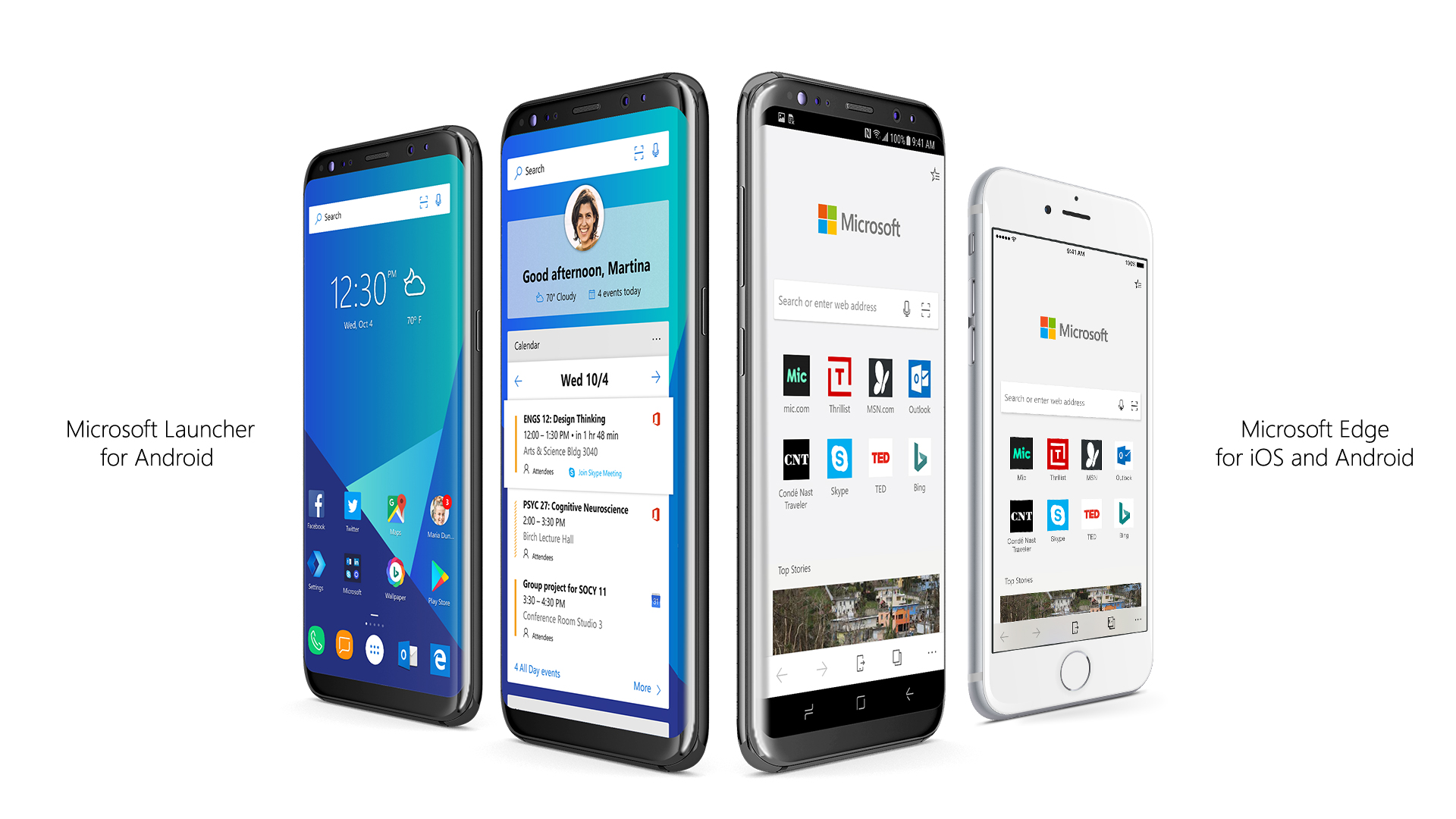 Microsoft recently made a surprising technology to public, which announces to introduce its Edge browser to Android and iOS smartphones, and this is also the service software after Microsoft has launched to other mobile platforms after Windows 10 PC/mobile phone monopoly, such as Office and Cortana. Microsoft Edge on iOS and Android will be able to push pages to and from the PC so users can continue your browsing on multiple devices.
Microsoft has now opened a preview test and download for the iPhone's Edge browser. Go here to sign up to test the Microsoft Edge for iOS and Android preview apps.
"We are excited to continue the work we announced at Build to make Windows 10 PCs work great with your phone. Microsoft Edge for iOS is available starting today in preview, with Microsoft Edge for Android available soon in preview. And, Microsoft Launcher is available starting today in preview as well. Continue on PC functionality in both apps comes with the Windows 10 Fall Creators Update." Microsoft said in its Blogs.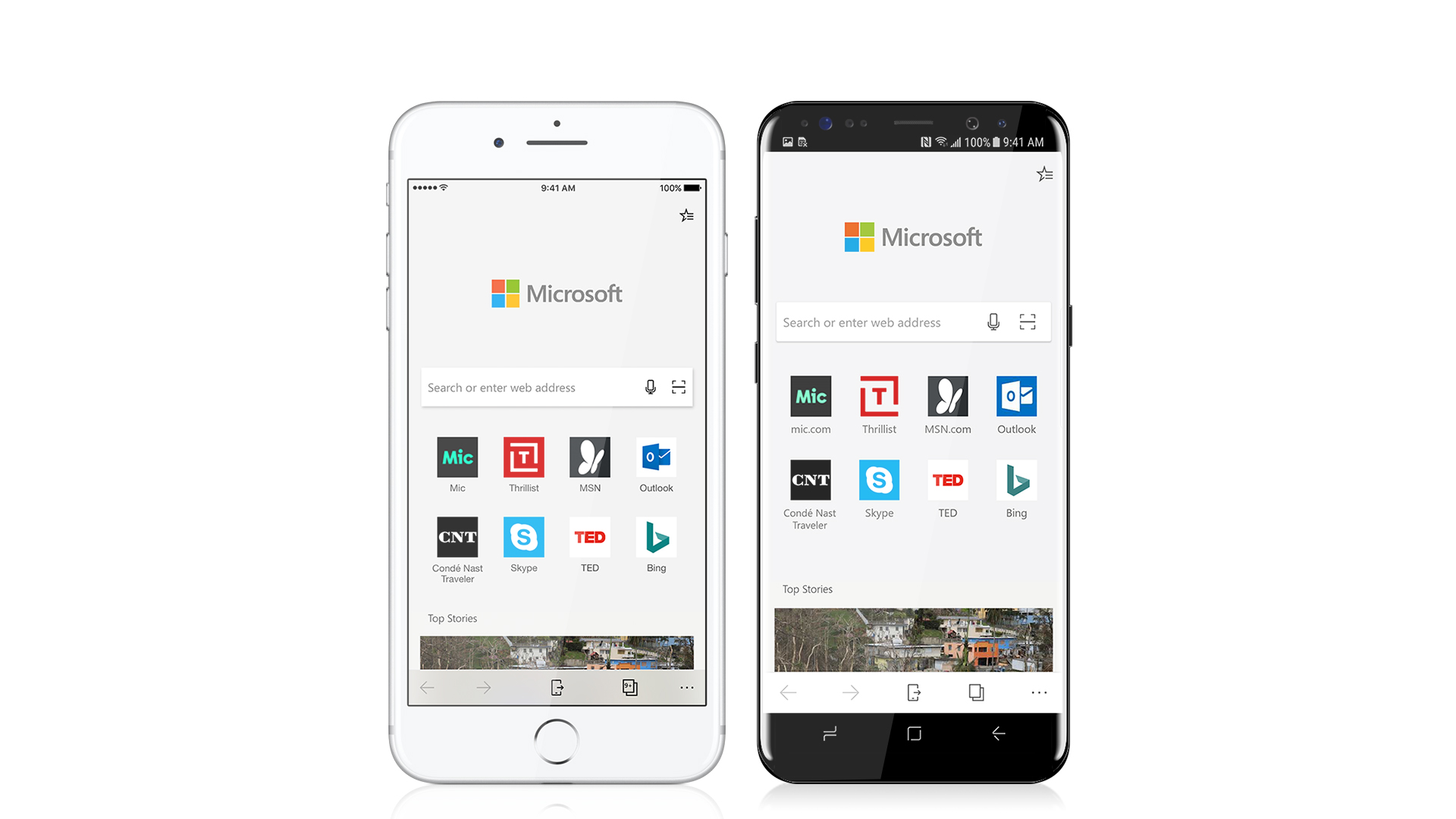 Microsoft Edge for iOS
The core of Edge for iOS stays same with Safari and other browsers, this version of Edge does not use Microsoft's own HTML rendering engine, which means that users might miss some performance and efficiency in Win10 PC or phone. What's more, Edge for iOS has limited engine from third party application, such as Google Chrome, it can only be forced to use Apple's WebKit Engine.
In short, features of Edge on iPhone is most experienced as similar as it on Windows10, unfortunately, the address bar of Edge browser for iOS is on the top on iPhone, while Win10 Mobile is on the bottom, which is more convenient comparing with the former one, it is unknown that Microsoft will adjust the address bar of iOS Edge?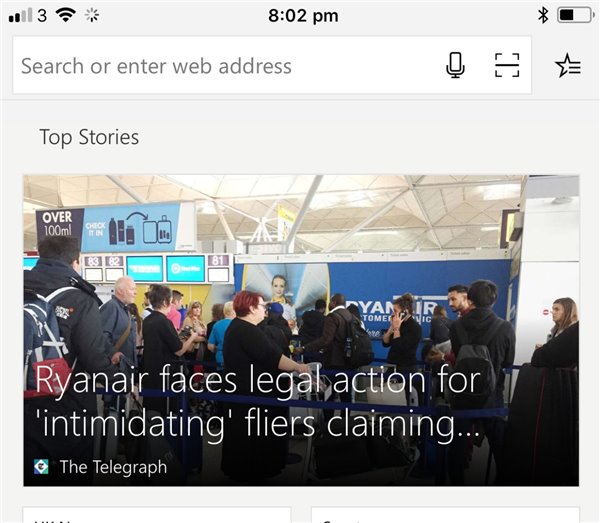 Three Significant Features of Microsoft Edge for iOS
According to the blog in Microsoft Sites, Microsoft Edge for iOS and Android will prepare the following three features:
Seamlessly link to Win10 computer—The current browsing page, account password, collection and other information are automatically synchronized on the mobile and PC terminals.
More Productive—Edge can help you integrate, arrange and manage your content, and Hub View can easily help search and manage users' content, such as Favorites, reading lists, history records and books.
More convenient—Use built-in QR reader to easily find, check out and share contents, simple to click button and voice search the web in more familiar ways, and keep it secretly in the mode of InPrivate.