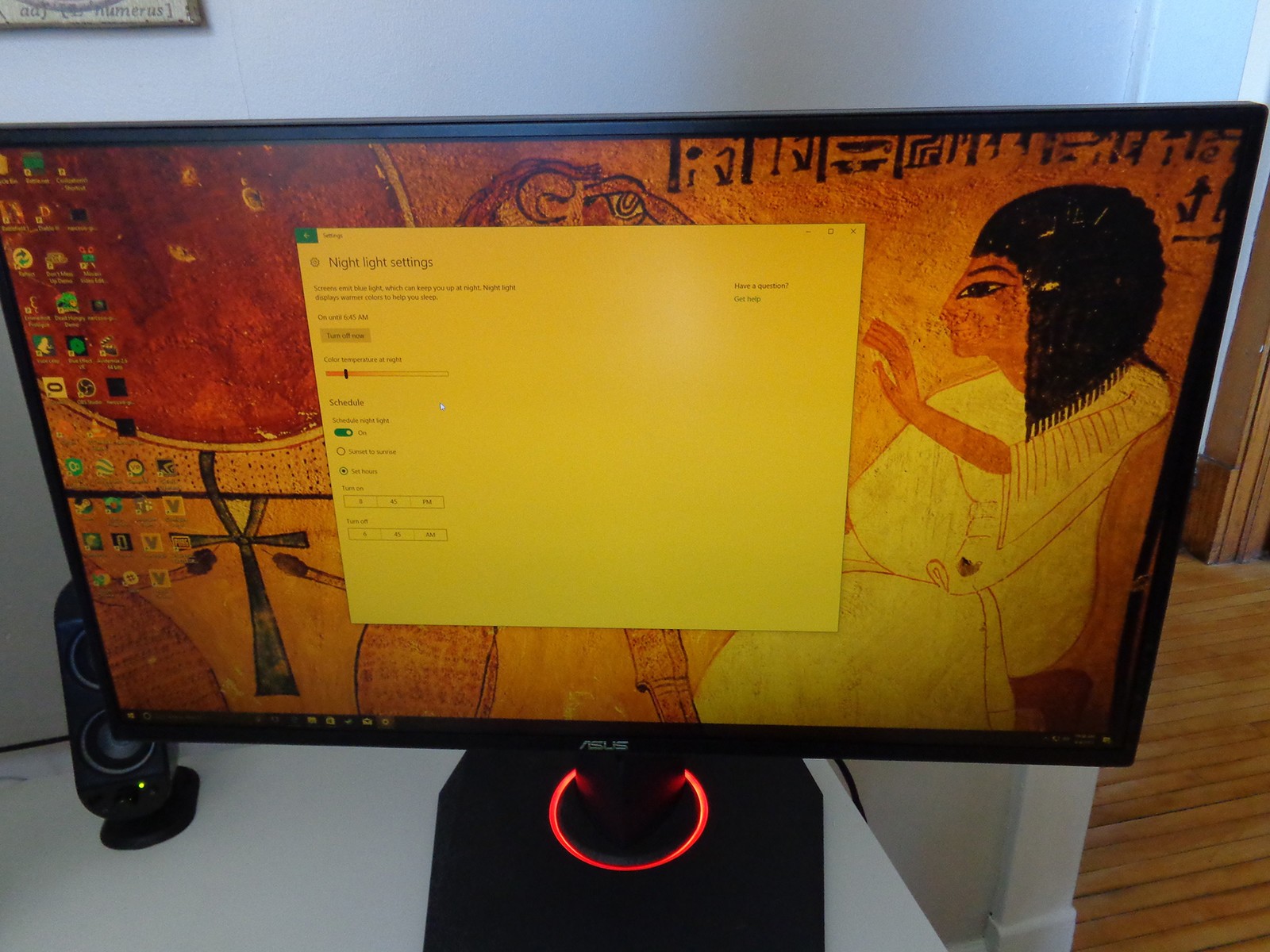 One of the many new features introduced in the Windows 10 Creators Update is Night Light, a system-wide feature that changes the color temperature of your display to effectively reduce eye strain in the evening hours. Coincidentally, Windows 10 Night Light is just similar to the Night Shift feature found in macOS and iOS. Survey shows blue light common to most computer displays can cause eye strain and interfere with your natural sleeping patterns, so it is needed to adjust the color on your screen.
Enable Night Light in Windows 10
To enable Night Light, first make sure you have run the Creators Update, which should be Version 1703 or newer. Don't know how to update the latest version? Click here to learn more.
Let's look at how to set up night light:
Launch Settings from your Start Menu and then select System
Click Display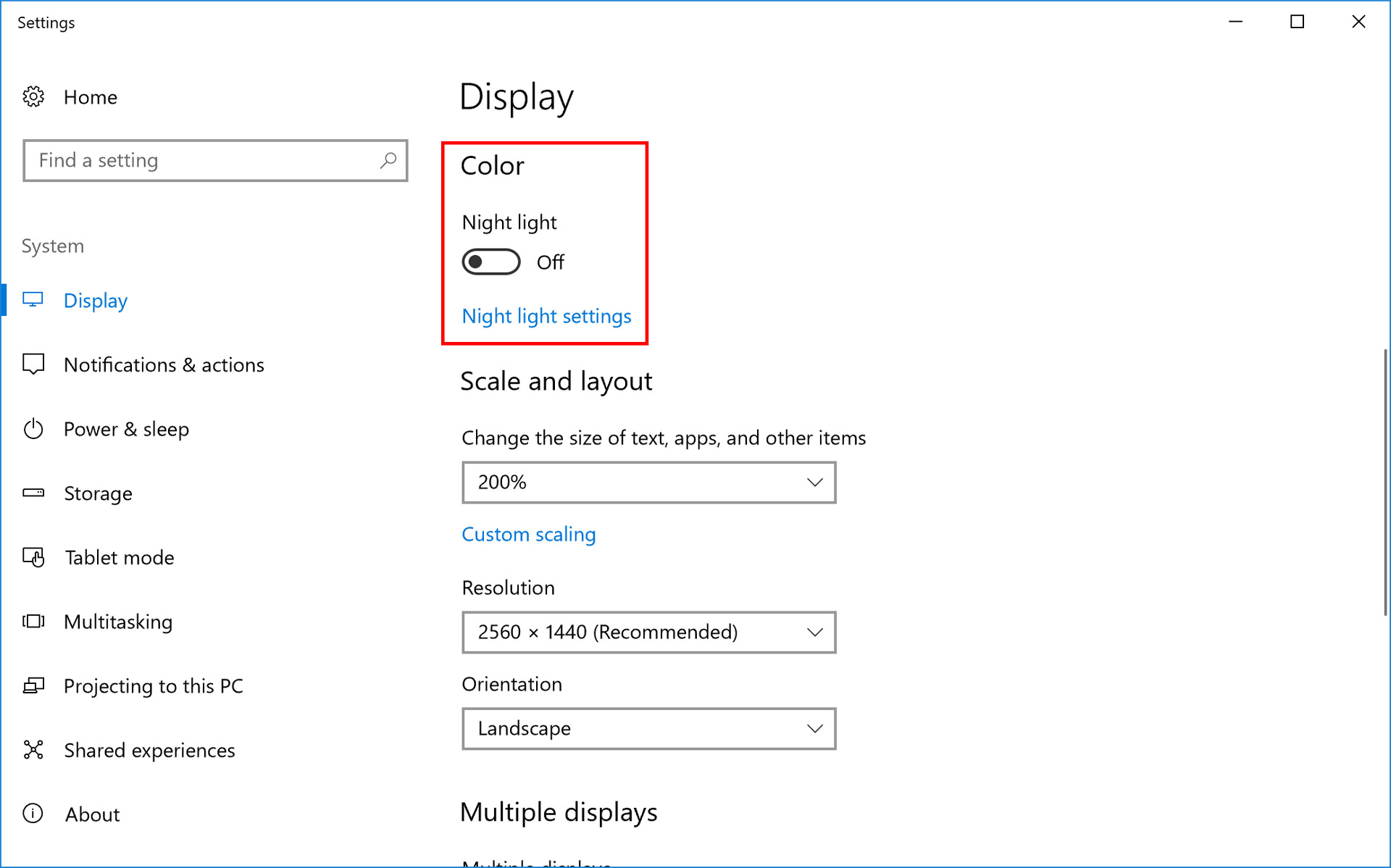 Click Night Light on or off under the "Color" heading at the top of Setting
However, for more advanced control, you could easily click Night Light Settings.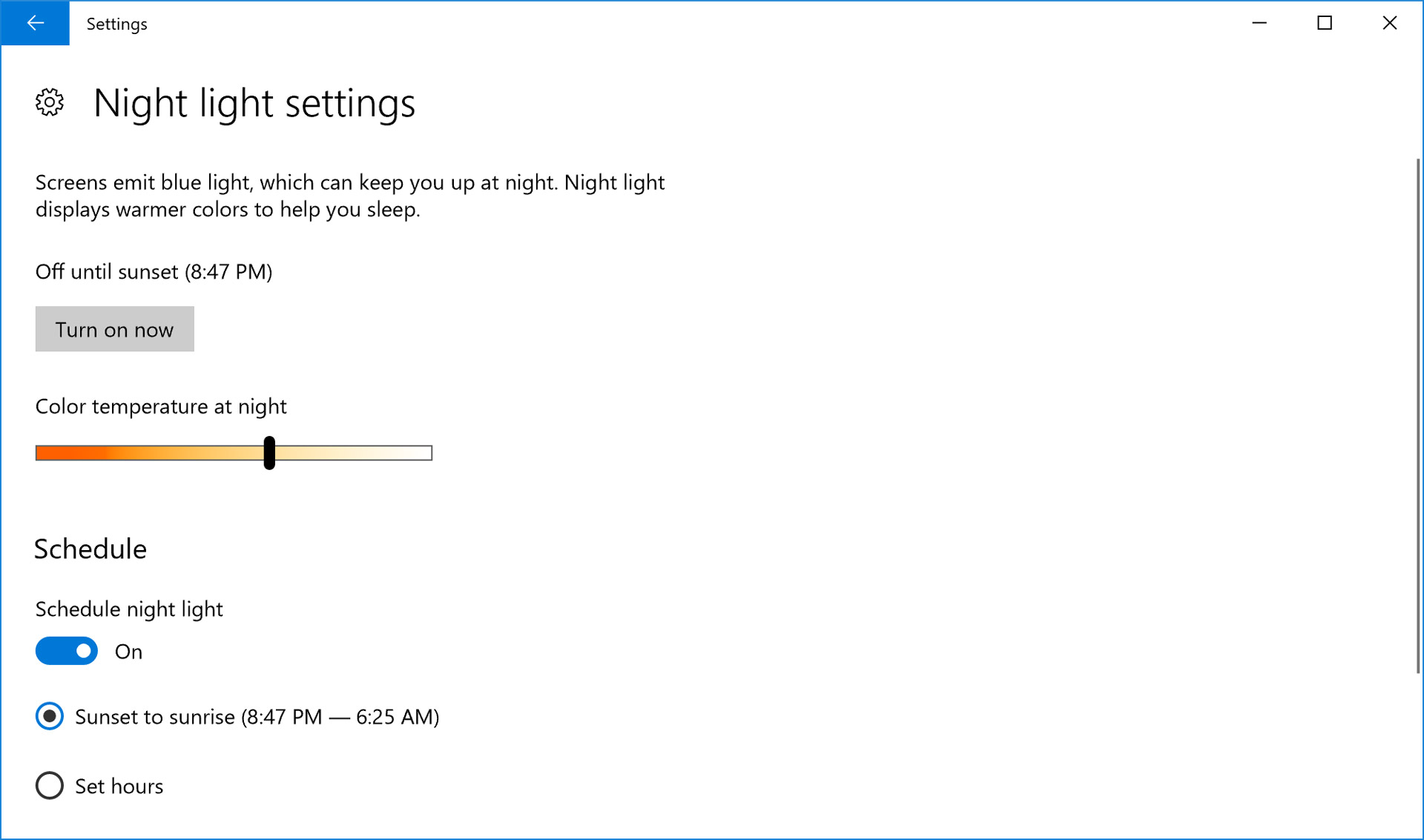 Also you can manually adjust the color temperature until you feel comfortable with your eyes. In this process, you can change the screen color to valid reduce eye strain through Night Light feature in Windows 10. Like in picture, you could easily control the color temperature by clicking and holding on the slider. This feature will be truly helpful for those who have to work for hours on computers or use computer at evening.